Over a hundred of Zimbabwe's artisanal miners, who produce close to seventy percent of that country's abundant gold wealth, died last year, reveals the first of a three-part investigative series on mining in southern Africa.
A deep scar runs down Chenje Musimwa's left shin: an injury the 33-year-old artisanal gold miner suffered while working in a deep tunnel in eastern Zimbabwe's gold rich Penhalonga area. It is only one of the scars he has all over his body; most are injuries from sharp and falling rocks. One dates from years back, he says, when he was mauled by a vicious dog, one of many set upon him and others by security officials when they had ventured on to a diamond field in Marange, a hundred kilometers southwards, that belonged to a formal mining company.
More than a hundred artisanal miners – known unflatteringly as makorokoza or magweja, meaning something like "poor hustlers" – died between January and October last year; more than double the 2020 fatalities, according to authorities. They died in collapsed tunnels, or in frequent bloody turf wars between rival miners, or were poisoned by mercury, a banned toxic chemical still used in abundance by the miners to process their gold.
The 'poor hustlers' risk collapsing tunnels, turf wars and poisonous mercury
Deep and scary
Still, Musimwa and 800,000 other men, women and children, who survive from hand to mouth, continue to engage in artisanal mining under Zimbabwe's ever deepening economic crisis that is driving millions of people out of formal employment. In Penhalonga, where Musimwa works, the artisanal gold miners can be seen daily, sliding daringly into deep and scary tunnels or crowding muddy rivers with their rudimentary equipment as they pan wildly for gold. Sporadically, a miner can be heard shouting "Yafa Mari!" Literally translated as "the money has died," Yafa Mari is parlance for hitting a gold jackpot. While gold buyers, long camped in the area, keep their eyes on the artisanal miners' activities, vendors – mostly women – rove around selling a variety of wares: foodstuffs, drinks, water, cigarettes, alcohol and, of course, sex.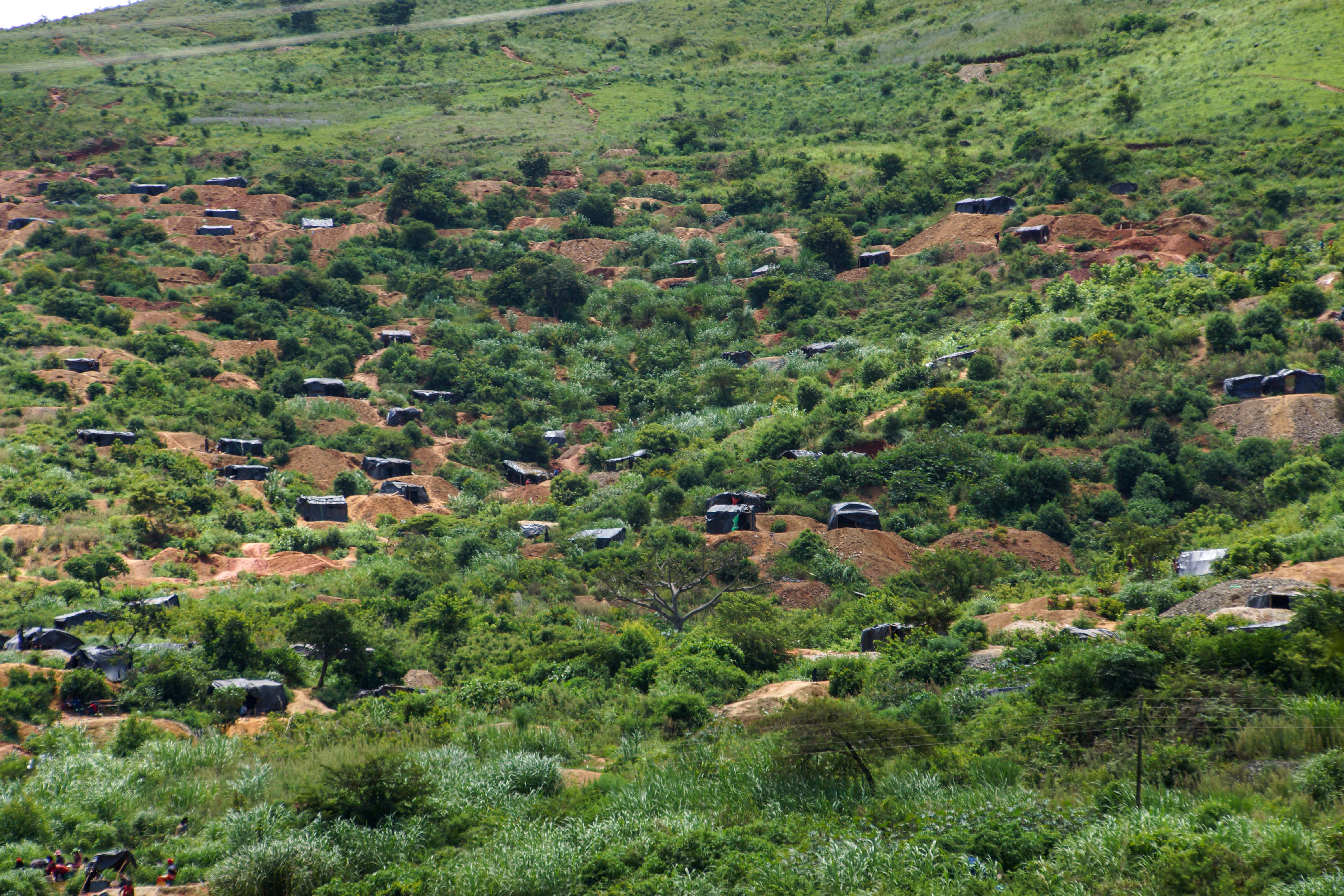 There are an estimated 4,000 artisanal gold mining sites like Penhalonga in Zimbabwe. All together they produce, according to Zimbabwe's Ministry of Mines and Mining Development, 69% of the country's gold, roughly valued at about US$1,1 billion. James Mupfumi, director of the Centre for Research and Development (CRD), a human rights and investigative nongovernmental organisation, says that in 2022, artisanal miners (with gold, diamond and other minerals combined) contributed US$1,2 billion to the economy. Mining Minister Winston Chitando acknowledged earlier this year, in his remarks made at the Zimbabwe National Defence University, that artisanal miners "contributed significantly to the development of the country."
Toxic mercury is still widely used in artisanal mining
Chitando also said that his "government (was) working with all stakeholders to ensure all laws are applied," presumably referring to safety and environmental regulations. However, according to ZAM's observations as well as reports by environmental and labour NGOs, such work is notably lacking. Sites like Penhalonga remain unlicensed, with no safe infrastructure, no tools, and no demarcation between rival mining groups. Widespread unregulated mining tears down vast tracts of land including timber plantations, livestock pastures, and farmlands; it clogs rivers, dams, and other water sources; it destroys roads, rail lines, buildings, and other infrastructure. In Kwekwe in central Zimbabwe, in March this year, it destroyed a classroom block, forcing the school to shut down.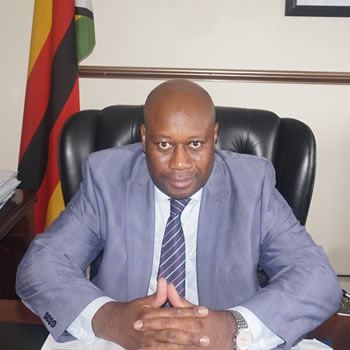 Most seriously, mercury, a hazardous chemical used to clean the gold, acutely poisonous to humans as well as to water and land, is still widely used in artisanal mining. Zimbabwe banned the use of it in gold mining in 2021 after ratifying the Minamata Convention on Mercury, a global treaty that protects human health and the environment from the adverse effects of the chemical. However, despite the ban, mercury continues to flood Zimbabwe's artisanal gold mining areas. "We know it is very dangerous but we don't have better alternatives to purify the gold. We are trying to be careful and limit the loss of it into the environment," Chenje Musimwa says. Experts estimate that every year artisanal gold miners in Zimbabwe use up to 25 tonnes of mercury.
Big buyers
Remarkably, instead of providing alternatives to mercury use – or any other safety, regulatory, or environmental projects to enable responsible artisanal mining – dozens of powerful individuals in the Zimbabwean government have been reported to contribute directly to the exploitation of men like Musimwa as well as to the environmental hazards surrounding artisanal mining. Government-linked cartels, comprising grassroots runners, big buyers, and the state-owned gold company Fidelity Printers and Refiners, buy their harvests cheaply, then make enormous profits. According to a 2022 report by the Centre for Natural Resource Governance (CNRG), artisanal mining along rivers and dry riverbeds, and even in large scale disused mines, are now patronised by ruling party officials and businessmen friends.
Buyers make enormous profits
"The artisanal gold sector has transformed from being a traditional livelihoods option for local families to an anchor of gold smuggling cartels that are robbing the country of the precious metal," the CNRG report says. It names Pedzisayi Sakupwanya, owner of the gold trading company Better Brands and a key fundraiser for President Mnangagwa, as a paymaster of a contingent of "runners" throughout the country who buy gold from artisanal miners. The CNRG reported that one of its researchers spent time with one of Sakupwanya's runners in Mutare, who was "buying gold from as early as 6 AM till midnight", with the gold "coming from all directions and in various quantities." Better Brands did not respond to questions sent to the company's WhatsApp number on their operations in the gold sector and their relationship with artisanal miners.
Some "big buyers" even supply the poisonous mercury that Zimbabwe's political principals have officially banned. "These buyers want us to produce as much gold as possible, so they supply us with mercury. We don't know how or where they get it, but mercury is highly priced here," Musimwa says.
Gold mafia
According to a recent explosive documentary by Al Jazeera titled The Gold Mafia, many a politically-connected buyer, rather than taking the gold to Fidelity Printers and Refiners, passes their harvest on directly to their principals for selling elsewhere. The documentary revealed that President Mnangagwa, his wife Auxillia, Zimbabwe's ambassador-at-large, evangelical "prophet" Uebert Angel, Mnangagwa's niece Henrietta Rushwaya (who is also, ironically, the president of the Zimbabwe Miners Federation, established by the government twenty years ago to serve the interests of artisanal and small-medium scale miners) and other important individuals linked to the government and ruling party, smuggle gold from Zimbabwe as part of a wider sophisticated network of money launderers.
The President, his wife, his niece and their prophet are all in the gold business
In October 2020, Henrietta Rushwaya was arrested for allegedly trying to smuggle six kilograms of gold, worth more than US$330,000, through Robert Mugabe International Airport in Zimbabwe. However, Rushwaya is out on bail and the case is stalling. She has since been acquitted on another charge of trying to bribe an airport official with US$5,000 to smuggle the gold.
The CNRG's 2022 report estimates that every month around three tonnes of gold are smuggled out of the country in this way: a value of approximately US$157 million.
Opaque dealing
Besides harvesting gold and diamonds from artisanal mining, Zimbabwe's powerful natural resource players also engage in partnerships with mining companies for which, ironically, artisanal miners are chased away, and the inhabitants of their villages displaced. A 2018 opaque gold deal between Minister Chitando's mining ministry and a Belarus-based company led by Victor Sheiman (reportedly that country's president Lukashenko right-hand-man), saw thousands of artisanal gold miners in Manicaland forcibly removed by police, to be replaced by a new company in which the mining ministry partnered with Sheiman's son Sergei. The Organised Crime and Corruption Reporting Project (OCCRP), which investigated the affair, reported that, in return for Manicaland gold, Zimbabwe would inter alia receive "defence equipment" from Belarus. The OCCRP also said that that Victor Sheiman found this quite in order, commenting that, "If they (the Zimbabweans) have no money, they are ready to pay with minerals. It suits us."
Paying for defence equipment with minerals "suits" Belarus
A lithium stockpile of two million tonnes
Another partnership with three Chinese companies, also overseen by Mining Minister Chitando, drove out around five thousand artisanal miners from the Sandawana lithium mine in Zimbabwe's Midlands province through police raids in November 2022. The new Chinese-run mines were now solely allowed to benefit from the anticipated sky-rocketing profits from deposits of lithium that are still being discovered in the area. Three months later, in January 2023, the government banned the export of raw lithium, excluding all but such large companies from lithium sales.
The export ban is officially motivated by a desire to develop Zimbabwe's own lithium processing industry. Zimbabwe's Information Minister, Monica Mutsvangwa, told a media briefing in Harare last April that "under the new policy, anyone can (only) mine lithium ores for processing at its own Approved Processing Plant (APP), or for sale to those with APP locally." But since there is no existing APP capacity to process the lithium into batteries or other products in Zimbabwe at present, the policy has been widely questioned, with Zimbabweans asking on social media if this was not yet another ploy by government officials and ruling elites to heist a valuable mineral. Already by early March this year, according to media reports, the ban had resulted in up to two million tonnes of lithium ore being stockpiled; artisanal miners have come out to protest against the ban.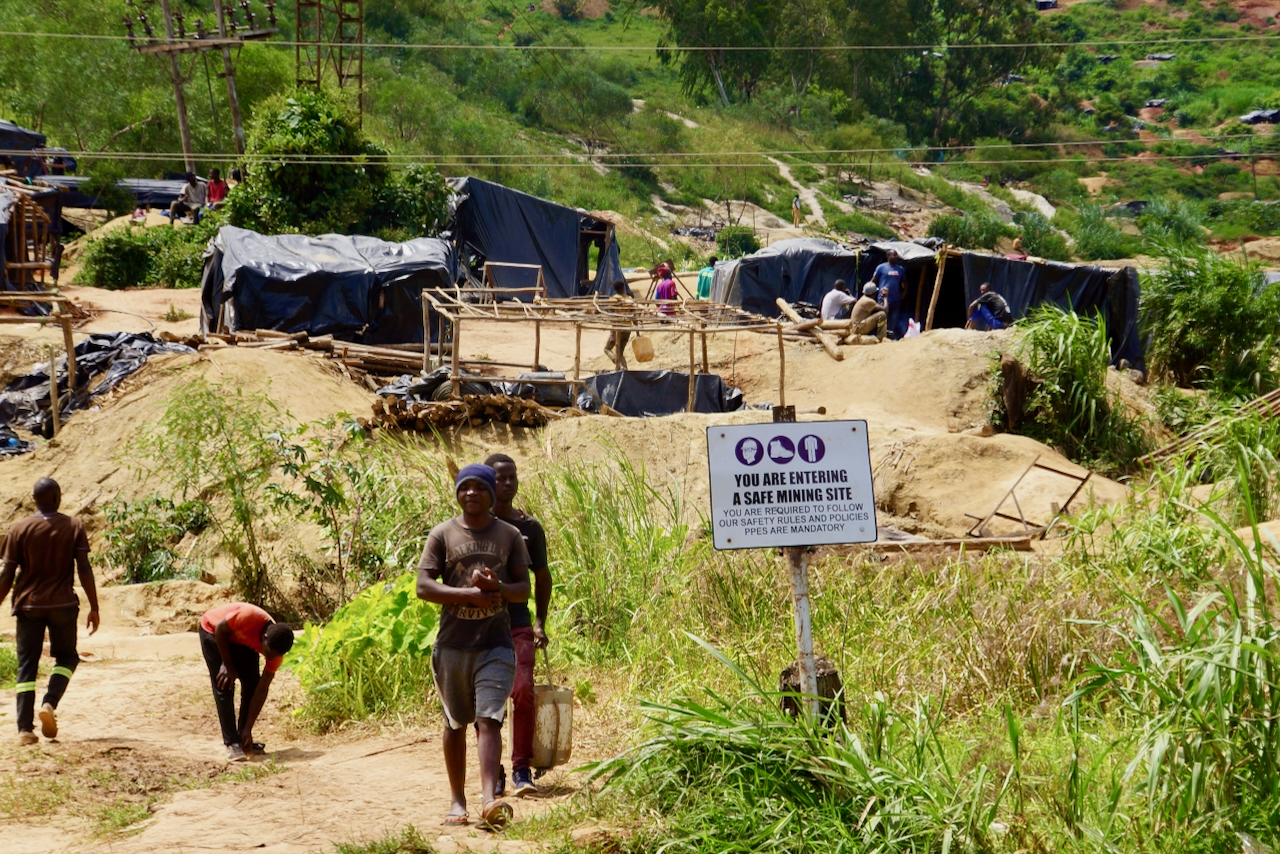 President's and deputy's firms benefited from chrome deal
A Sentry report revealed in May 2023 that firms linked to Mnangagwa and his deputy, Constantino Chiwenga, had been paid US$3 million by "wheeler dealer" South African businessman Zunaid Moti, following a US$120 million chrome mining deal signed in November 2017 between Moti and Zimbabwe's mining ministry.
Frosty relations
All this makes miners like Chenje Musimwa, and another colleague in Penhalonga, Lovemore Chikuni, despondent. With their relationship with government already "frosty", in Chikuni's words, they don't get much better treatment from the commercial mining companies in the areas where they work. They acutely remember how the Belarussian operation east of Penhalonga killed about twelve artisanal miners in 2020, by using bulldozers to close a mine shaft entrance while the miners were inside. All twelve died, but no one was arrested or charged with the crime; authorities reported the incident as an accidental mine collapse and the company simply said that it had not been aware there were people inside, accusing artisanal miners of illegally mining on its claim. "These companies do not like us," says Chikuni.
No one was charged in a case of twelve killed miners
Officially, artisanal miners are to be brought into a formal framework of partnership with the government and mining companies. In November last year, media reports quoted Minister Chitando as saying that "artisanal miners will be organised and be able to work with big companies." Chitando specifically mentioned the South African-owned and UK-headquartered gold mining company Metallon as one of the companies which would work with artisanal miners, and said the government will commission "a gold centre at Jumbo Mine in Mazowe district" as part of efforts to formalise the artisanal operations. But, as far as could be ascertained, no gold centre in Mazowe has been established as yet.
A "robust security system"
Metallon did not respond to three sets of email questions. Neither did Chitando, or his deputy, Polite Kambamura, though questions sent to their WhatsApp numbers showed as successfully delivered. Repeated follow-up phone calls or texts to Chitando's and Kambamura's mobile phones were unanswered. On one occasion, Chitando responded with a text message: "Please text me," but then never responded or acknowledged receipt of the sent message.
The minister did not respond
The only mining company to respond to requests for comment, government-owned Zimbabwe Consolidated Diamond Company (ZCDC), said via spokesperson Sugar Chagonda that it was certainly "prepared to work with artisanal miners" but that "there was as yet no legal framework" as promised by Chitando. Chagonda would not say whether the ZCDC was engaging government on the issue, referring further queries to Chitando's Ministry of Mines and Mining Development. He added, however, that ZCDC now had a "robust security system" that has resulted in "significant reduction of pilferage of product and assets," and that ZCDC no longer has "issues with artisanal miners."
Two other major gold mining companies in Zimbabwe, RioZim and Caledonia, completely ignored questions sent to them. One RioZim official said in an email: "Yes, I did receive your questions and forwarded them to my principals," but no "principal" then responded to any of seven follow-up phone calls and four emails, made at various intervals during ten days. Like Metallon, Caledonia did not respond to three emails requesting comments.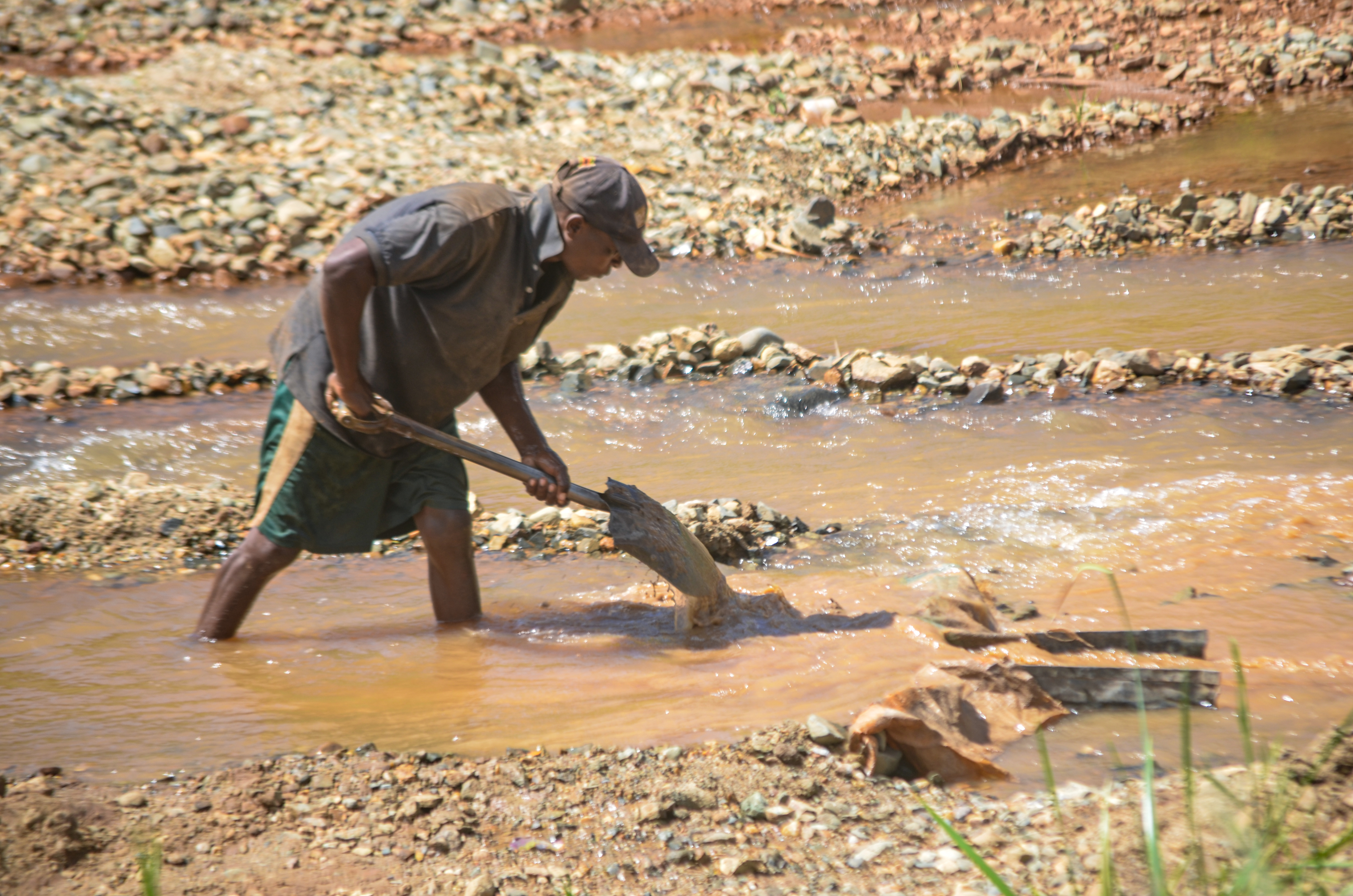 Searching blindly
A spokesperson for the UK-based World Gold Council (WGC), a leading organisation in international gold mining which has adopted Responsible Gold Mining Principles, says it is "committed to supporting our members in contributing to nearly all 17 of the UN's Sustainable Development Goals, as we believe that responsible gold mining can support sustained socio-economic development for the communities and countries that host gold mining operations." The spokesperson did not respond to further emailed questions on whether the council has ever urged its members in Zimbabwe to more forcefully advocate for responsible gold mining in the country.
The elites leave little prospect for reform
CRD head James Mupfumi says proper regulation of artisanal mining would promote accountability and protection of miners rights, as well as environmental protection. His organisation also advocates for democratic reforms to ensure that communities have autonomy over their resources "so that provincial and local authorities and traditional leaders can grow their local economies while contributing revenues to the fiscus. That strategy is the only way artisanal mining can generate revenues for local development." Mupfumi however sees little prospect for this as long as "mineral governance is in the hands of political elites, military and mining entities."
Given an opportunity, Chenje Musimwa says, he would love to leave his current mining work for a more formalised environment. "Now I am just searching blindly because I don't have sophisticated equipment to detect the gold. And then we are only paid around US$35 or less per gram of gold." The same gram goes for close to double that, up to US$ 66, on the world market.
*Chris Kafumvuti is a pseudonym, allocated to the author for safety reasons.
This report was done with ZAM research unit input from Marnix de Bruyne.