On the morning of 25 May 2005, as winter was fast approaching, 41-year-old Edson Madya, his wife Sharon, and their baby boy, woke up in their rented backyard room in Chitungwiza, 25km south of Harare, to people yelling, "Riot yauya, riot yauya!" meaning that the riot police was around. His fellow tenants were swiftly gathering their property, ferrying it outside. "Every illegal structure must be demolished without fail," a municipal hailer echoed. Operation Murambatsvina ("remove the dirt") targeted "illegal structures" which "overloaded" delivery of services like water, the official statements said.
Sharon laid her three-month old son in the open and started gathering all their valuables while dust filled the sky. Later, sitting on a pile of rubble, she breastfed the baby while the police continued patrolling. The family's grocery shop had also been demolished: one of many businesses affected by the "clean-up" which left 700,000 people homeless and 2,4 million indirectly affected.
Madya, while continuing to sell basic household and food stuff from his bicycle and using his little savings to pay for alternative accommodation, registered for a new, legal, piece of land, but found that the municipal waiting list did not offer much hope. Before, "you would only wait a maximum of five years," says property consultant Ben Hwata, who worked in the sector in the early 2000s. Teacher Stella Teera also benefited from a working system in those days: she registered with the Chitungwiza municipality in the late nineties, and was surprised to learn only a few years later, she narrates, that she was "allocated a stand that had all services available, including roads, sewer systems and electricity."
"The opposition cannot approach a beast like me," said Mnangagwa
But Harare's municipal systems had begun to deteriorate, with the council increasingly failing to maintain roads and traffic lights, or address perennial water shortages and sewage bursts, or provide social housing. Things had taken a further downturn after the 2003 municipal council win by the opposition; not only because the Movement for Democratic Change (MDC) had its own challenges in terms of competence and capability, but also because the ruling ZANU PF party government was deliberately undermining it. Former vice-president, now president Emmerson Mnangagwa was known to boast about this, on one occasion telling a gathering (as per a video that surfaced in Harare years later) that "the (Harare) opposition MP here cannot approach a beast like me. A ZANU PF MP can come to me, because he supports Robert Mugabe. If you vote for the MDC, the MP will report to the (MDC party office), that's where it will end."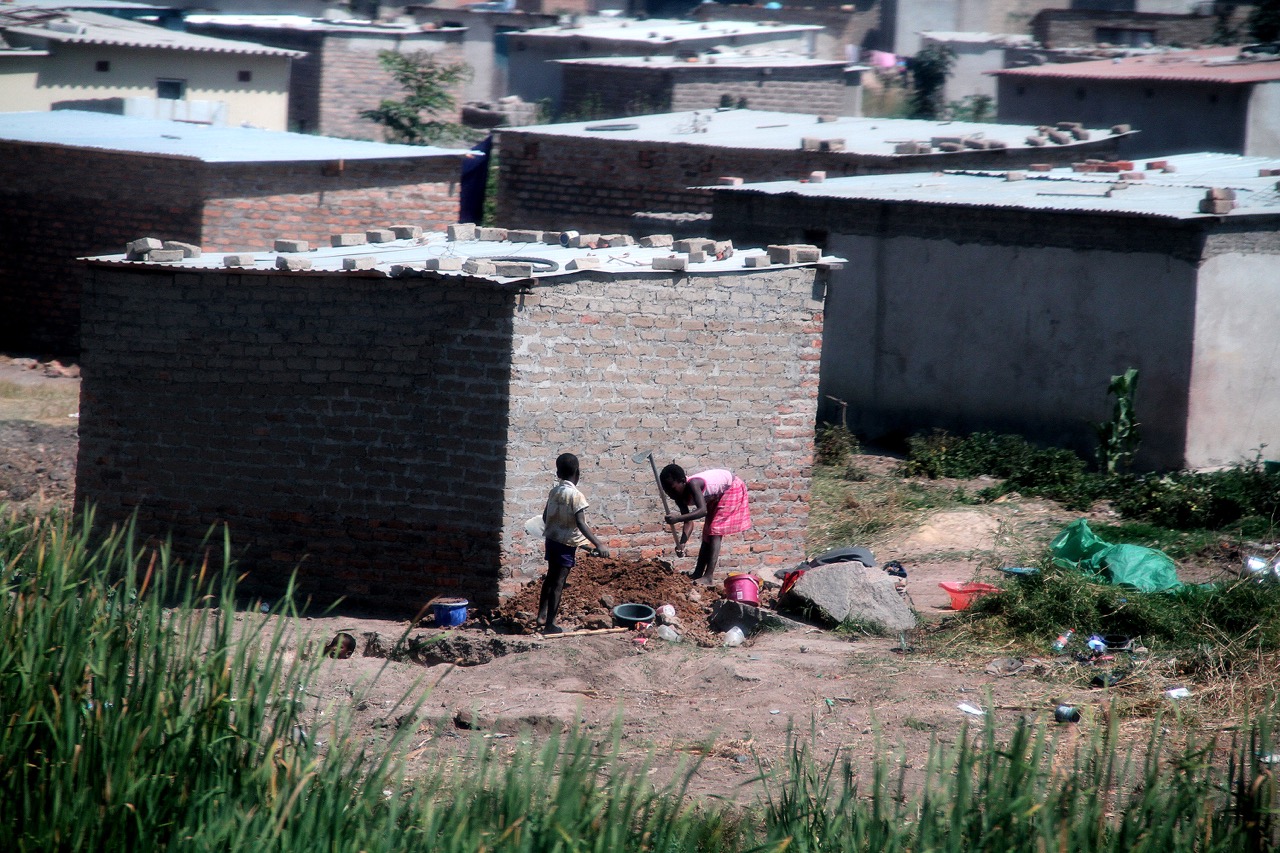 Land barons
In this environment, ruling-party-linked "land barons" have become the new authorities for land in urban areas. In 2009, Madya found himself paying a deposit fee to ZANU-PF linked businessman Frederick Mabamba of US$1,500 – almost half his annual income – and thereafter paying rent whenever he had saved up again. But it turned out that Mabamba's sale had been illegal: the land had been earmarked for cattle and not for human habitation. It also floods every wet season, he says. "When I recently visited the council offices, I was first told that I had to formalise my stand, and later to wait until we are relocated. But we don't know when they are relocating us." Land baron Mabamba was finally jailed in Harare Central Remand Prison in February 2021 and died at Parirenyatwa Hospital a month later, after being rushed there for medical attention, but his practices continue, with ruling party loyalty playing an increasing role.
"As long as we support the ruling party, we will keep our stands"
Edith Ncube, 39, a self-employed mother of four, recently became a member of ZANU PF to acquire and maintain her home stand, as per the advice of a local party official. "After years of failing to get a stand through the municipality, I was frustrated with the bureaucracy and expensive costs. The risk that you get cheated and lose all your lifetime savings is also always there, so then I opted to pay US$50 to get a stand through the party structures in Harare, which meant that I automatically became a member." She attends meetings organised by the party structures, she says. "We are promised that as long as we support the ruling party, we will keep our stands."
Fellow card-carrying party member Caleb Zhanje, 73, says that his years of allegiance to the ruling party earned him a 2,000m2 plot in 2008. "The stand was sold to me by two men who claimed to be war veterans in Eyecourt." But in his case, even party loyalty did not shield him from being cheated. "At first, we were made to believe it was a cooperative, and we contributed money every month, only to realise that these people were abusing our funds. Later on, the members began to fight to control the area and my stand was reduced to 1,000m2, with half sold to someone else. I have maintained the stand, cultivating maize crops on it, but I have not been able to build on it yet. This year, I was instructed to become a registered voter in that constituency, or else I would lose the stand."
Further payments
Every now and then, both Ncube and Zhanje say, the ruling party-connected bosses will send WhatsApp messages to ask for further payments for what are said to be developments such as roads, electricity, and other services. Real or not, failure to pay may lead to losing the stand. Always, beneficiaries are required to attend party meetings. They must also be registered as voters and have party cards.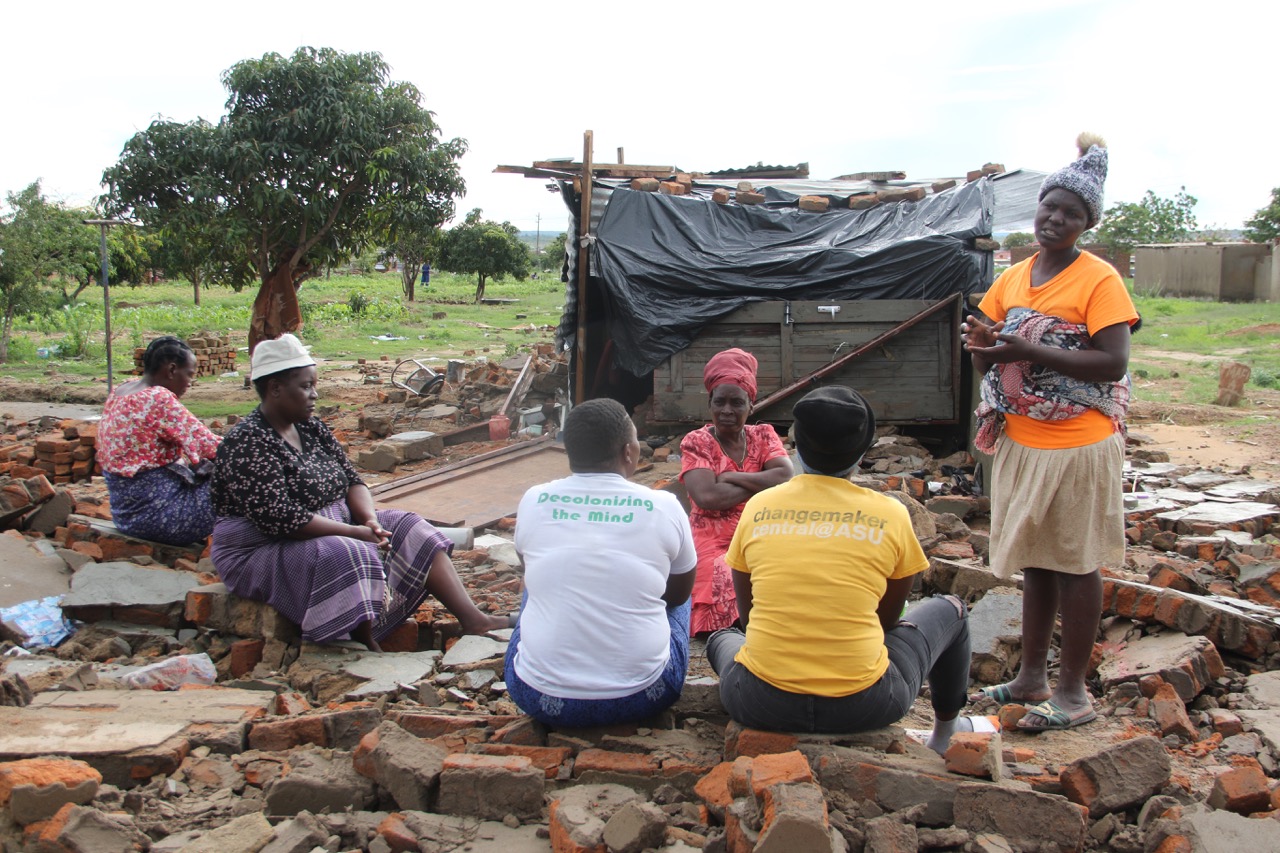 The audit report lambasted the land barons
The rise of ZANU-PF-connected individual businessmen as Zimbabwe's new urban land allocation authorities was confirmed by none other than Zimbabwe's own government. In 2019, it published a land audit report that revealed "abuse of political office in the allocation and appropriation of urban state land; and use of names of top ruling party leadership to exert undue influence on Government institutions and processes." The audit report lambasted "land barons who are usually politically connected, powerful and self-proclaimed illegal state land 'authorities'" as the power players who "illegally sold state land in and around urban areas without accounting for the proceeds." The audit report documents this as starting in 2005, the very year in which the government under previous leader Robert Mugabe undertook to "remove the dirt" of informal settlements in and around cities. The report also said that, through illegal sales, the state of Zimbabwe has lost nearly US$3 billion.
A tool to garner votes
Sadly, nothing much has changed since the audit report. With this year's elections, to be held on 23 August, rapidly approaching, land barons remain an important instrument in garnering votes for the ruling party, says urban and regional planning expert, Acting Vice Chancellor at the Zimbabwe Ezekiel Guti University, Innocent Chirisa. "This party always uses a method of patron clientelism. It dishes out goodies and it has created people who work for the party to do this." According to Chirisa, ZANU PF has to rely on vote-buying in cities because "since 2000, it has been losing urban votes. And as long as it feels people are not voting for them, they will continue bringing sweets to the people, and those sweets are created and delivered through land barons."
Evictions had been an "act of retribution"
The dwindling of – on average, more worldly and educated – urban votes for the ruling ZANU PF in the early 2000s had, at the time, also been cited by human rights lawyers and local NGOs as the motive behind Operation Murambatsvina itself. In the aftermath of the demolitions, Human Rights Watch interviewed several observers who said that the "evictions were an act of retribution against those who voted for the opposition during the elections in March 2005" and were also meant to "prevent mass uprisings against deepening food insecurity and worsening economic conditions" at the time.
Likening the method to the policy of peasantisation under dictators Pol Pot in Cambodia or Ceausescu in Romania, Professor Chirisa agrees that the demolitions were "a form of punishment … that told urbanites to 'go back to the rural areas … Maybe in the rural areas, we are going to turn you into ZANU PF voters.'" Rural communities are traditionally more susceptible to pressure by local ZANU PF branches, who control everything from seed allocations to food parcel distribution in times of hunger to transport to markets. It is this strategy, according to Chirisa, that is still in place.
"Patriotic" housing
Citizen's housing in the cities has become more and more of a pipe dream. Mortgages for a private sector home are unaffordable for most of the population, and social housing building projects mostly exist in name only: out of a government target of 220,000 housing units by 2025, and a 2018 ZANU PF promise of 800 houses per day, so far the only known number of finished housing is a total of 569, built in 2021.
The only known number of finished housing is 569
One remaining alternative is to join a housing cooperative, where members pool resources to build structures together. The cooperatives, a feature of newly liberated Zimbabwe in the 80s and 90s, "really empowered many home seekers across the country," says property consultant Ben Hwata, and professor Chirisa recalls that they were even "spelled out in the national housing policy" bearing "names of liberation struggle heroes and heroines, trying to show how patriotic they were." Teacher Jason Zuze, 41, belongs to one such surviving cooperative, one of sixty members, which saw him get a stand two years after joining in 2015. "We (contributed) through monthly instalments," Zuze says. "And then I self-financed the house doing carpentry and tutoring students after school."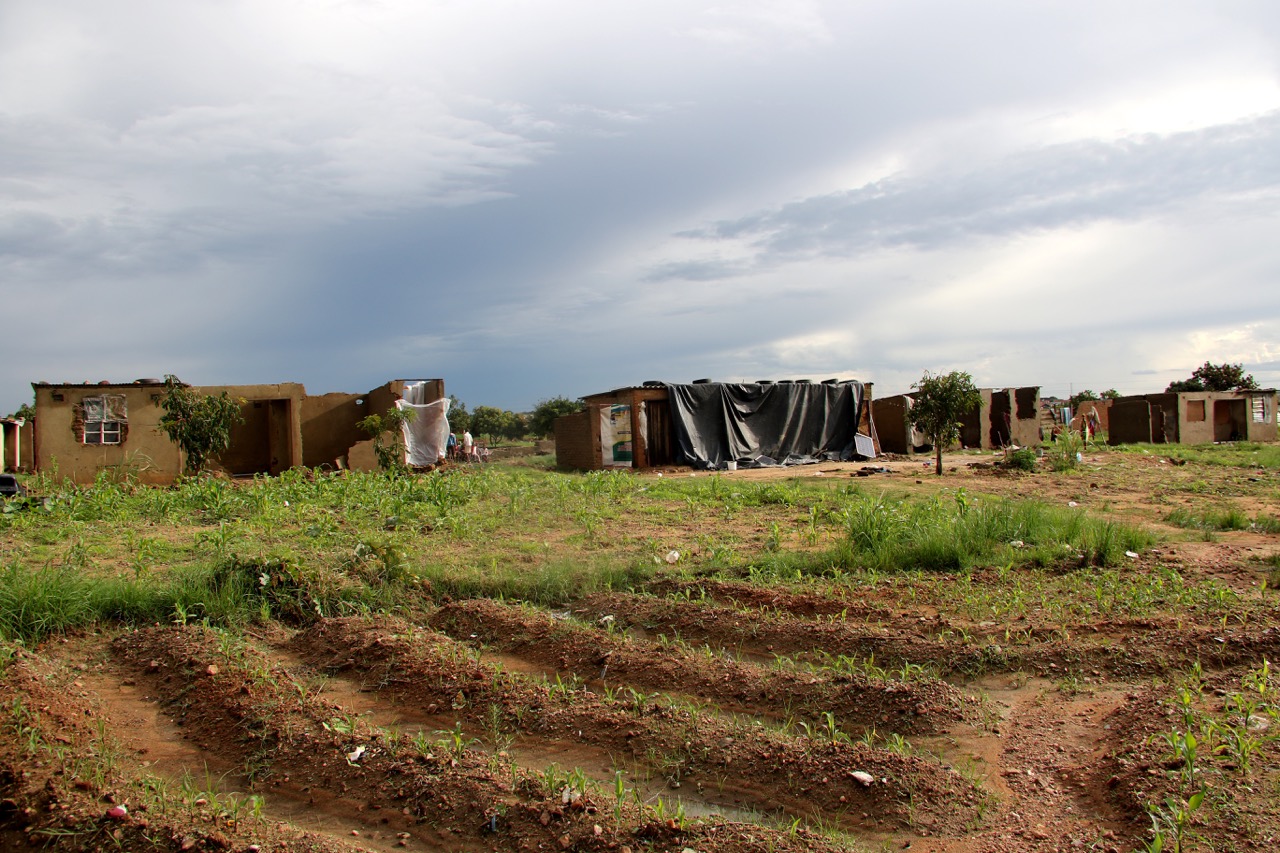 Sadly, even these cooperative investments may be lost, because land barons have infiltrated these structures, too. Grace Shamba, who lived for ten years in a self-built settlement in Budiriro 5 in Harare, experienced in 2020 how the project was betrayed by greedy infiltrators. "We lived there for ten years, contributing to a housing cooperative every month, and the council was even connecting water to our area," she recalls wistfully. "But one morning, when it was raining, we woke up to bulldozers. All because a land baron sold the stands to other beneficiaries for a higher price."
Bulldozers moved into the cooperative area in the rain
Jason Zuze recognizes that many cooperatives "are no longer trustworthy," but he still trusts the one he belongs to. He even hopes for a compliance certificate from the local municipality to formally regularise his home, so that it can be regarded as a legal dwelling and not destroyed, but that "development may take longer because it's not easy to get that." Compounding Zuze's problems is the fact that, instead of repairing the housing cooperative system, the national government banned it altogether in 2016. But many continue to operate informally, with some purporting to be backed by individuals with political connections.
Professor Chirisa, while accepting that the government had to issue a ban on the cooperative system because "as with so many policies, it was poorly executed," notes that, in contrast, the land barons have not been stopped. "They are immune to these bans. They (know) that they enjoy protection from their party allegiance."
Title deeds
Engineer Nigel Ruzivo, who has decades of experience in the housing construction sector, suggests that "the most effective way to get proper regularised housing will be a state project financed by a financial institution, which would guarantee roads and sewerage services as well … Such projects could (issue) title deeds to self-build home owners, freeing them from debts." But it remains to be seen, especially with elections approaching, if anyone in government is really interested in solving the housing crisis and lessening urban dwellers' dependence on ruling party favours. After coming to power in 2017, President Emerson Mnangagwa announced that he would give title deeds to all homeowners. To date, only 350 of such deeds have been announced as allocated.