Sofia Mapuranga
Information for Development Trust (IDT), a non-profit organisation promoting access to information essential for the enhancement of transparency and accountability in private-public governance, has released a detailed research report on the impact of Chinese mining investments on local communities in Zimbabwe.
The 60-page report, "Purses and Curses: Impact of Chinese Mining on Local Communities in Zimbabwe", was launched at a Harare hotel late last week.
It explores and analyses the impact and implications of Chinese mining investments on mostly rural local communities as well as small-scale business opportunities that include artisanal and small-scale mining.
The study sampled five Chinese companies, namely Chengxi Mining (Pvt) Ltd, AfroChine Smelting (Pvt) Ltd, Dore Green Customs Milling, STC Mine Cyanide Chemical (Pvt) Ltd and Ming Chang Sino Africa (Pvt) Ltd.
US embassy officials from the Public Diplomacy Section and the economics section were present at the launch.
The IDT received financial support from the embassy to carry out a research relating to foreign investments and the former decided to focus on Chinese interests given the high volume of commercial projects from the Asian nation in recent years.
There has been an influx of Chinese investments in the mining sector, resulting in growing conflicts between Chinese firms and local communities whose occupants are being evicted and displaced from their ancestral land and homes to pave way for the projects.
Foreign Affairs and International Trade minister, Frederick Shava, is on record confirming that China is the largest investor in Zimbabwe, having invested some US$ 2.7bn in the past 4 years.
Also present were representatives of civil society organisations that included the China Zimbabwe Exchange Group *CAECERC), Zimbabwe Lawyers for Human Rights (ZLHR), Zimbabwe Environmental Law Association (ZELA), Transparency International and Youth Initiatives for Community Development (YICD).
Local editors and journalists attended as well while Steve Ke Zhao, the chairperson of African Empire Group, stood in for the Chinese business community.
In the past two years, IDT has been supporting local and Southern African media and journalists to investigate the conduct of foreign investments, and the NGO last year added on the scientific study to broaden and deepen the investigations.
The journalistic investigations span a broad range of thematic areas that include corruption, illicit financial flows, democracy, the environment, service delivery, health, international aid, justice delivery, local governance, procurement and gender.
The organisation last year published its first research relating to the state of investigative journalism in Southern Africa that is titled "Nascent Investigative Journalism Hubs in Southern Africa: Achievements, Challenges and Opportunities".
Addressing delegates at the launch, the IDT director, Tawanda Majoni, said the study was motivated by the fact that there is little scientifically produced literature that explores how Chinese investments are impacting local—mostly marginalised and underreported—communities.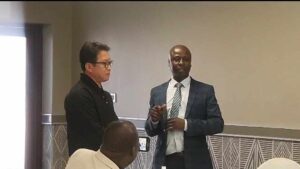 He noted that while the selected companies brought some benefits to the communities, the gains were outweighed by the negative effects in relation to livelihoods, the environment, labour and human rights as well as business interests.
"On one end, foreign investments provide opportunities for local businesses but, on the other, they take significant opportunities away, as shown in the report. The study established that the negative impacts far outweighed the positives," said Majoni.
"Many of the foreign investments are located in mostly under-reported and marginalised communities, so it is vital to build up an understanding of what is happening in those areas at a grounded level. There is need for a more win-win situation between the investors, locals and Zimbabwe as a whole," he added.
Majoni said even though the report focused on Chinese investments, IDT sought to enhance accountability and better governance among all foreign interests.
"FDI in Zimbabwe is important for the country's economic growth and development. Our intention is not to exclusively focus on Chinese investments, but on all foreign investors whether they are Russian, British, Canadian, Australian, American or Belarusian," he said.
Speaking at the same event, Rebecca Archer-Knepper, the acting Public Affairs Officer at the US embassy in Zimbabwe, said her government recognised the importance of responsible foreign direct investment in realising sustainable development.
She added that the US government supported improved relations between Washington and Harare and hoped for more investment between the two countries.
"We welcome the government of Zimbabwe's positive steps to encourage foreign investment, like the formation of the Zimbabwe Investment and Development Agency to improve the ease of doing business and promote domestic and foreign investment and the removal of indigenisation requirements…    Foreign Direct Investment (FDI) can bring significant benefits by creating high-quality jobs and introducing modern production and management practices," she said.
She, however, blamed widespread corruption for stunting progress in the growth of US FDI into Zimbabwe.
"US firms have identified corruption as an obstacle to FDI, with many corruption allegations stemming from opaque procurement and other business processes," she said.
Archer-Knepper noted that, despite the gains they brought, foreign investments did not always benefit local communities.
"Foreign companies have been accused of taking advantage of low wages, damaging the environment, and violating human rights and labour rights in countries where governments fail to enforce rights effectively.
"We note the specific concerns communities in Zimbabwe have regarding foreign investments in the extractive sector.  Zimbabwe's mining sector currently lacks the safeguards that would ensure safety and benefits for the local community and also contribute to the country's long-term sustainable development," she said.
The study established that politically exposed persons were "hidden shareholders" in the sampled companies that tended to offer immunity to the investors when they broke the law and violated the rights of the communities and employees.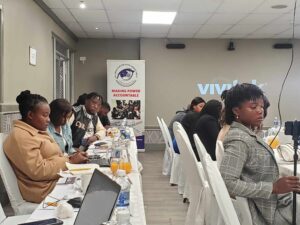 The report confirms that Chinese investors have created employment for locals, even though local communities perceived Chinese investments as more beneficial to the investors and the Zimbabwean political elites.
While it was established that Chinese investments create employment for the local people, the same people employed by the companies complained that their labour and human rights were abused by the investors with impunity, testifying that they were treated in a cruel, inhuman, and degrading manner, in violation of the constitution of Zimbabwe.
The research reports common abuse of local statues and regulations as well as international conventions.
Local employees who work long hours are underpaid, barred from labour unionism, do not benefit from pension schemes and are forced to work without proper contracts.
For instance, in one case cited in the report, a worker signed daily contracts for six years, meaning that he missed the opportunity to be made a full-time employee, yet this is outlawed by the Labour Act.
All the companies that were studied were discovered to harm the physical environment through their operations and had no to reclaim or repair it.
"Environmentally, the activities of the investors seriously damage the environment in all the areas they operate, resulting in deaths and injury to humans and livestock. Chinese investors do not comply with national laws, policy frameworks, and business best practices where some commenced operations without the mandatory Environmental Impact Assessments (EIA) certificates or consultations necessitated by the law," noted the report.
The study also established that Chinese investors enjoy undue protection from traditional leaders, the police and political elites.
Regulatory authorities were accused of not adequately monitoring the activities of the Chinese investors and turning a blind eye on labour, human and environmental rights violations.
"Chinese investments do not generate long-term economic and financial benefits or sustainable solutions and outcomes in local communities where the investments are short-lived, leaving a trail of massive environmental destructions that tend to weaken the capacity of current and future local generations to subsist and absorb socio-economic perturbations," adds the report.
The investors also exploit local artisanal small-scale miners while displacing local communities from their homes and fields.
Local communities were discovered to lose their livestock due to poisoning or when they fell into mining pits.
The investors also carry out artisanal mining activities on their own, in direct competition with the locals. This is in breach of the Indigenisation and Economic Empowerment Act (Chapter 14:33), notes the report.
The study presented several recommendations that include auditing Chinese investments, impartial enforcement of national laws and policies, imposition of stiffer penalties on investors flouting national laws and regulations encouraging the government of Zimbabwe to adopt policies and mechanisms that effectively encourage Chinese and other foreign investors to ensure equitable employment of locals and skills transfer.
It recommended the improvement of employees' conditions of service, urging the investors to offer contracts and pensions to their employees in line with the law.
"Regulatory authorities should closely monitor Chinese investments, considering numerous allegations of violations of national legal and policy frameworks, including the smuggling of gold, chrome, lithium, and other precious resources levelled against them," read the study.
It suggested that government should protect artisanal and small-scale miners and compensate local communities that lost their income and whose livelihoods were destroyed through Chinese mining activities.
"Government should enforce a ban on mercury use (in mining) considering that Zimbabwe ratified the ban on the use of mercury in mining as stipulated by the Minamata Convention," read the report. (https://newshubzim.co.zw/2023/08/08/ngo-launches-study-on-chinese-mining-impact-on-local-communities/
Moz24h)